TIME FOR TRAVEL ✈️ (GIVEAWAY WITH ALLERGIC TRAVELER)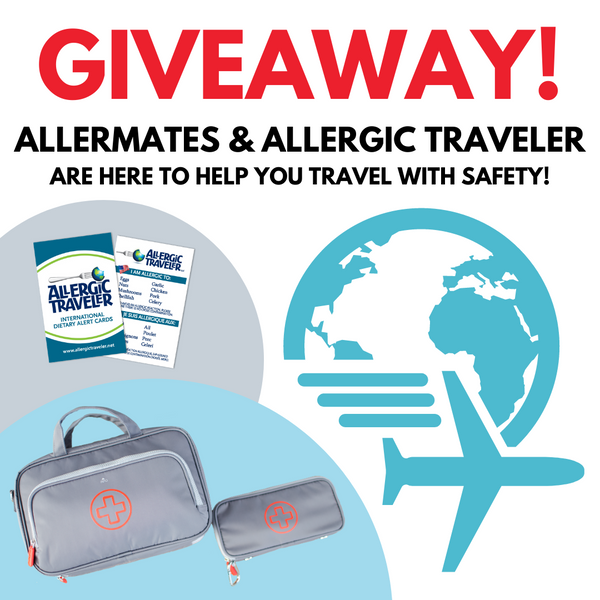 It's that time of year when many families travel around the world to celebrate the holidays with family and friends. Living with food allergies can make travel difficult, but we are here to encourage you to make the extra effort to travel safely and in style. Here are our simple tips for making travel a breeze…
USE ALLERMATES MED CASES & BRACELETS
We have so many products designed with YOU in mind that are perfect for travel. Our bracelets are a great way to keep those around you informed of your child's needs in a fun and colorful way. Another great travel buddy? Our medicine cases! Bring along our Parker 2 in 1 case so you have plenty of space for all of your emergency meds, bandages, liquid meds, and more! The inner case detaches when all you need is your epinephrine. With so many specialized pockets and features, you'll be able to spend your vacation with the ones you love instead of wasting time digging around for lost meds.
USE ALLERGIC TRAVELER CHEF CARDS
We all know that dining out happens a lot more when we are traveling. It's nearly unavoidable! Help keep the chef at every restaurant well informed with these laminated chef cards. Available in a variety of languages and personalized with your allergens, these cards are a must have!
PACK A SAFE SNACK
Whether by car, by train, or by plane, DON'T leave home without a safe snack. You may look and feel like a pack mule, but you'll be glad you have your own allergy-friendly snacks right by your side. Our supply generally consists of fruits, veggies, crackers and our favorite egg-free, dairy-free, tree-nut free and peanut-free snacks.
KEEP MEDS CLOSE
Bring all of your emergency meds with you and keep them close. If you are traveling by plane, keep them in your carry-on luggage so you always have access to them.
BRING WIPES
Whether it's a restaurant table, rest stop water fountain, or airplane tray, you'll be glad you remembers to bring plenty of disinfecting wipes. If you are flying during your travels, kindly ask the gate agents if you can preboard to wipe down your seats before your flight.
I hope these simple tips help you relax and enjoy your holiday travel with a little more calmness and confidence. Enter our giveaway with Allergic Traveler below!
Happy Holidays!
-Iris Shamus
Giveaway winner will be chosen and notified on December 23rd. Giveaway items will not ship until after the holidays.
Shop AllerMates
SUBSCRIBE
AllerMates in Your Inbox
Meet Iris, AllerMates founder
SEARCH
BLOG CATEGORIES
RECENT BLOGS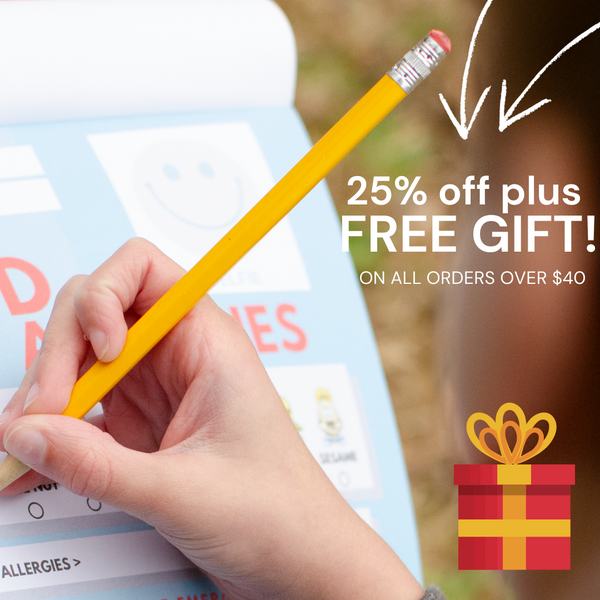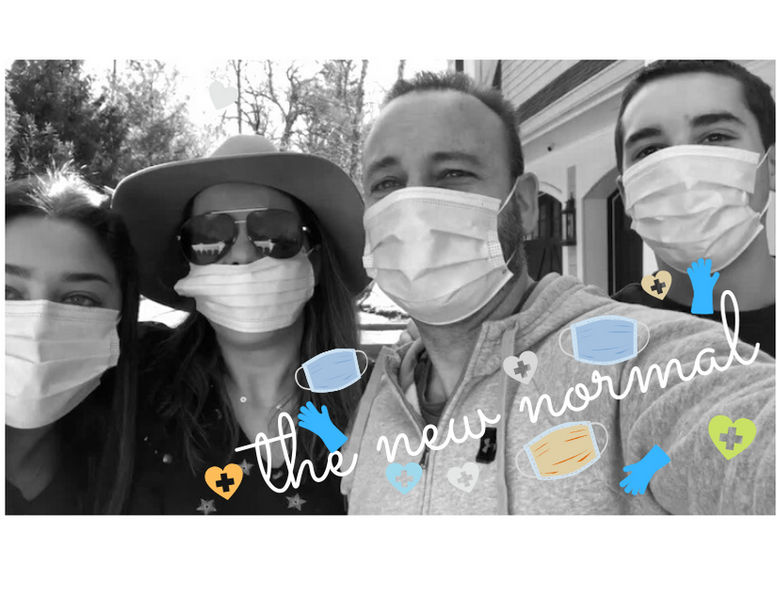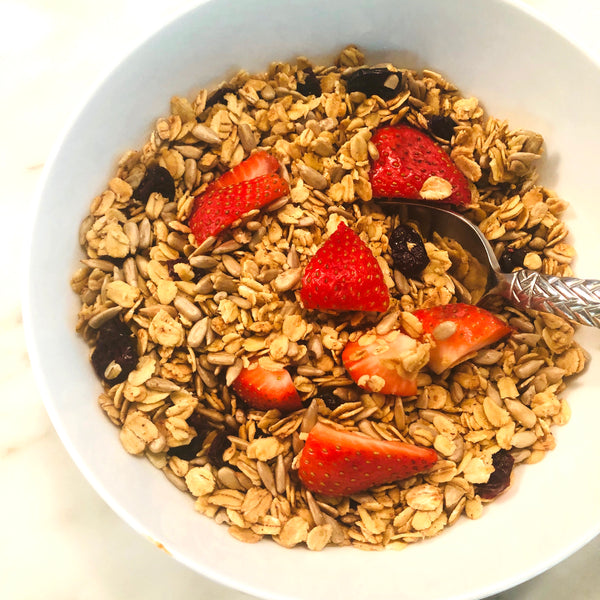 ---