Revelations during the new normal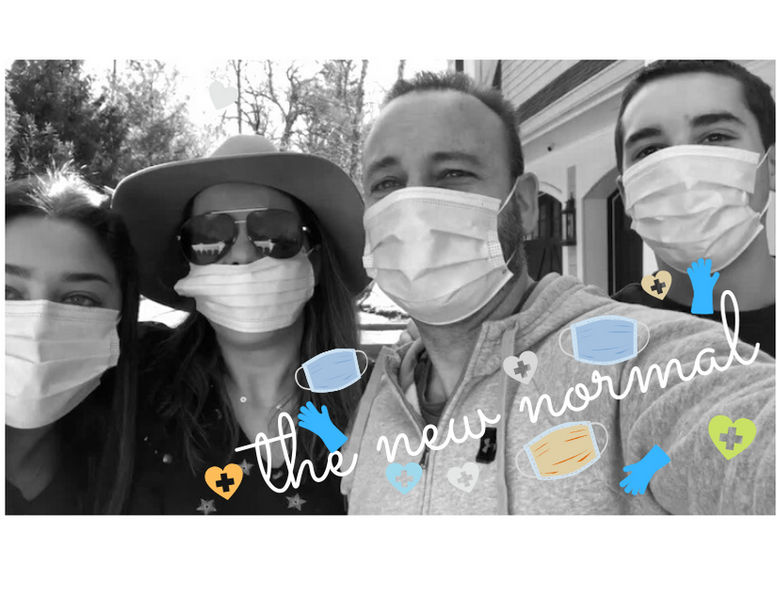 Many a wise spiritual advisor has proclaimed that while we can't help what happens to us, we can certainly manage and help form our responses to the events and experiences that occur. So I thought it was a good time to self reflect and think about all the positive ways this quarantine has affected my life. Here is what I came up with.  I hope this list helps you in composing yours… 
1. ALL THE HANGERS IN MY CLOSET NOW MATCH AND FACE THE SAME WAY. 
Well maybe not all of my closet and maybe not every single hanger but many of them do indeed match now. As a matter of fact about 45% of all my closets are now nicely organized. As far as the other 65% I think it's safe to say if they didn't get organized during quarantine they never will! 
2. MY 3 KIDS INCLUDING MY YOUNGEST FOURTH GRADER ARE MUCH BETTER AT MATH THAN ME. 

                                          
This may not sound like a positive discovery but the silver lining here is... I Can't Help Them With Math.  In other words "go ask your father", "Google it" or "Zoom with your teacher" are able to flow freely from my mouth.  Also, if they can do math better than me then they can do many other things betters than me. Woohoo. Fingers crossed for their future!
* for parents with very young children, you will understand this in the future, around the 4th grade when they start teaching them math in what appears to be a foreign language.
3. I (GULP) SOMETIMES ENJOY TEACHING MY YOUNGEST CHILD HIS SCHOOLWORK.  
 When Jordan is not spending 90 minutes on a task that could be done in 5 or trying to get me to do all of his school work, I have had moments of great inner satisfaction knowing that he was learning something brand new about the world from ME. Perhaps not as many as the moments of complete exasperation but the good feelings are there.  I promise!!!
4. FOMO IS OFFICIALLY DEAD. 
For the moment anyway.No more "why wasn't I invited to that party" (my teens) or "wow there is not a single vacation shot where she is not posing in her size 2 bikini" (me).  In the era of TMI, social media overload & photo filters, it's nice to see everyone living on somewhat equal terms.
5. I FINALLY USED THE SLOW COOKER I RECEIVED AS A WEDDING GIFT…20 YEARS AGO.  
I'm pretty good at purging stuff but this one item has managed to stay with me throughout the years and I finally gave it a try and then another and then another.  It has taken time to bring my cooking skills to the next level (they had a long way to go) and these days I'm definitely trying things I wouldn't have had the guts to try before and am truly enjoying cooking for my family.  Whether they're enjoying my meals, well that's a whole other discussion.
6. I DISCOVERED THAT I'VE BEEN CUTTING ONIONS WRONG.
If cooking hadn't become such a thing, I wouldn't have signed up for on-line cooking classes and learned that you're supposed to cut onions with the grain (along their natural lines) and not against them and it's SO much easier! Who knew that I've been doing it wrong for the past several dozen years!
7. I LEARNED HOW TO MAKE MY OWN NUT-FREE NOT OVERLY SWEET GRANOLA.
Notice a pattern here?  Lots of food stuff.  I'm sure I'm not the only parent who has heard the words "I'm hungry" mentioned in the past 7 weeks almost as much as "social distance", "six feet" and "flatten the curve". Btw, want the nut free granola recipe? My whole family thinks it's "so yummy" and hey, it's not too often that I hear those words! Click here>
 8. I DON'T HAVE TO COME UP WITH EXCUSES.
I'm sure there's a self-help book out there detailing a hundred different ways to say "no" when you don't want to go out or participate in something. I have yet to pick one up but it's been so nice not to have to even try to find a way to say N-O. I don't want to go! Not now. Not ever.
 9. I CAN HANDLE MUCH MORE THAN I THOUGHT. 
Who know I was such a superstar.  Mother. Wifer. Cooker. Worker. Wiper. Teacher. Cleaner. Mask-er. Food-Shopper. Netflix-Binger. Bring it on.  (help).
10.  I CAN ONLY HANDLE SO MUCH! 
 That's what I've got. Free free to share with us in your comments below or hit us on FB what have been your revelations and reflections during this time!
Stay Safe
Xo,
Iris Shamus
(image above is a snapshot from our quarantine birthday video for Jordan, my ten year old using the Vidhug app which is a really cute app.)
Shop AllerMates
SUBSCRIBE
AllerMates in Your Inbox
Meet Iris, AllerMates founder
SEARCH
BLOG CATEGORIES
RECENT BLOGS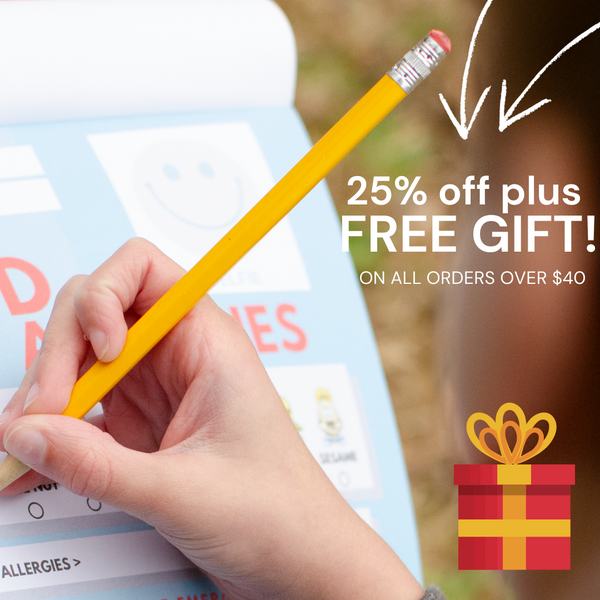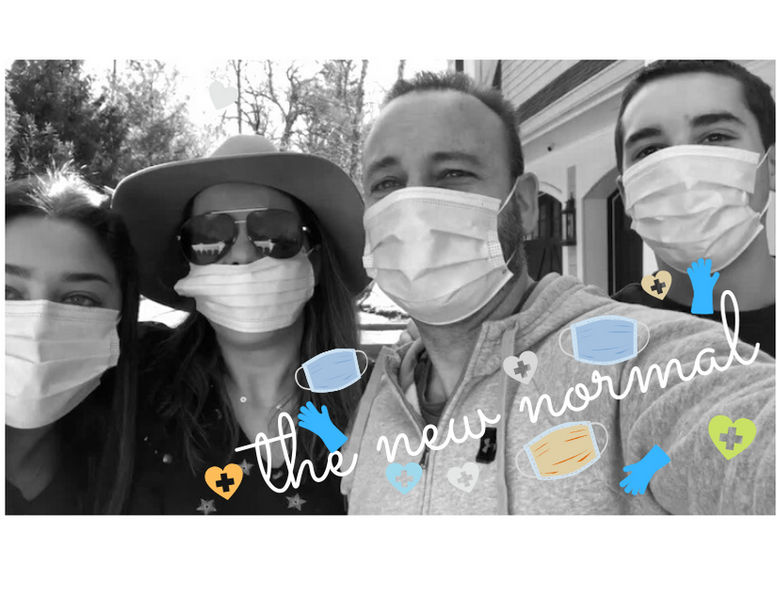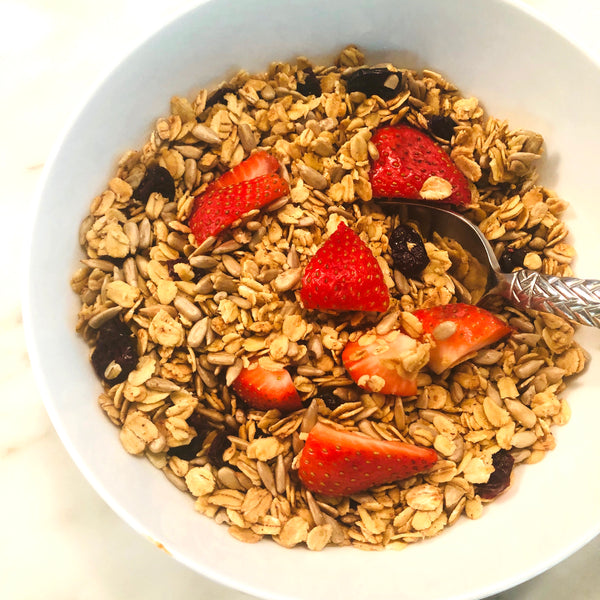 ---