Determined Mom
2007
Discovers middle
child has food allergies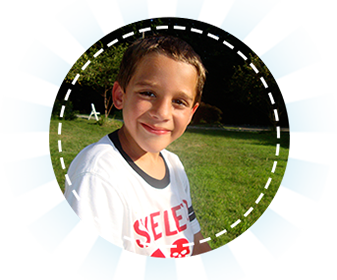 2008
Creates fun charaters
2009
Designs kid friendly accessories to help bring awareness & protect him and others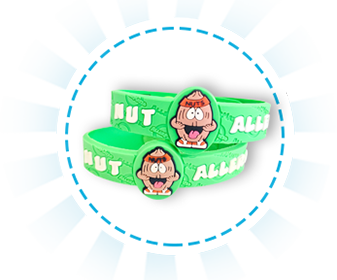 2010 & beyond
More great stuff is made to help keep families safe

Hi, I'm Iris, mom to 3 awesome kids and founder of AllerMates. When my son Ben was diagnosed with severe food allergies, I wanted to find a way to protect him and teach him about his health concerns in a way that was fun and non-intimidating.

One day I drew up a few allergy-related characters and wrote funny stories and poems about each of them. I wanted to be able to use those characters to create various medical awareness accessories that were fun - something that kids would actually want to wear! My kids loved helping me some up with silly names for the characters. Next thing I knew, their friends were asking to see the characters we had created again and again until they too knew all of their names and stories by heart. This showed me that kids are eager to under-stand medical health issues when there is an engaging way to learn about them and also that kids too can have a sense of style!

As I began to create more products for kids with food allergies to help protect them, like our allergy and health alert bracelets and medicine cases, I was amazed at the response. I was flooded with emails from parents asking me to create fun accessories for their child's medical health condition as well (i.e., diabetes, asthma, epilepsy) ...so I did. Also as my son has grown, so has the line -- into medical awareness products that are fun, stylish and cool for kids, teens and even adults!

Today, the AllerMates community is made up of thousands of parents, children, caregivers and educators, who rely on our simple, friendly and reliable products and resources. We are absolutely thrilled to be able to help families grow stronger and healthier together!
Our Journey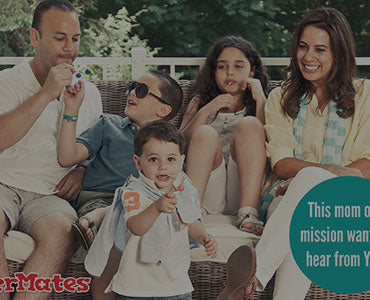 INTRODUCING ALLERMATES – THE START OF AN INCREDIBLE JOURNEY
Learn all about the beginning of our journey
Play


We love to help big companies connect
with young families.