Sunny Sunbutter Noodles: Peanut/Tree Nut Free!
What is better in life than asian food or asian inspired dishes!   Not too much I daresay ;) Especially when they are safe for kids with peanut or tree nut allergies.
So when we heard of this peanut and tree nut free SUNNY SUNBUTTER NOODLE recipe - we jumped for joy!   We think that it makes for a  perfect side dish for a Fourth of July barbecue or even as a dinner staple.  Kids may so enjoy the taste of this allergy friendly recipe that they may not even notice that it includes, gasp, veggies as well!  Here we go.
Sunny SunButter Noodles
Start to finish: 30 Minutes
Makes: 6 Servings
INGREDIENTS:
SAUCE
1/2 cup vegetable or chicken broth, low sodium
1/3 cup SunButter Creamy 3 tablespoons teriyaki sauce
1 tablespoon lime juice
1/2 teaspoon garlic powder
1/8 teaspoon ground cayenne pepper
NOODLES
6 cups cooked spaghetti noodles 3/4 cup chopped green onion
1-1/2 cups grated carrots 1-1/2 cups broccoli orettes, chopped
1 cup snow peas
1/2 cup thinly sliced red cabbage
IMPORTANT:  Check to ensure all individual ingredients are produced in a peanut and tree nut free facility
DIRECTIONS:
1. In a large oven-safe bowl, combine all sauce ingredients, whisk until well blended; set aside.
2. Add cooked and drained noodles to sauce, mix to coat noodles. Cover bowl and place in warm oven.
3. Heat vegetable oil in large skillet. Stir fry green onion, carrots, broccoli, snow peas, and red cabbage for 2 minutes or until slightly tender.
4. Remove noodles from oven and add stir fried vegetables. Toss to evenly coat vegetables and noodles with sauce.
5. Serve and enjoy :)
TIP:
Refrigerate any leftovers. To make the mixture creamy again, add a spoonful or two of boiling water, and toss.
NUTRITION
Calories 400, Calories from Fat 120, Total Fat 14g (22% DV), Saturated Fat 1.5g (8% DV), Trans Fat 0g, Cholesterol 0mg (0% DV), Sodium 440mg (18% DV), Carbohydrates 55g (18% DV), Dietary Fiber 5g (20% DV), Sugars 6g, Protein 14g, Vitamin A 110%, Vitamin C 60%, Calcium 6%, Iron 20%.
Please do let us know if you tried this allergy friendly recipe and what your thoughts were!
xo,
Iris 
Iris Shamus 
Wife, mother to three awesome kids and founder/CEO of AllerMates. Based in New York, Iris and her team create helpful content, answer emails, ship their products and obsess every day about keeping kids safe!
Shop AllerMates
SUBSCRIBE
AllerMates in Your Inbox
Meet Iris, AllerMates founder
SEARCH
BLOG CATEGORIES
RECENT BLOGS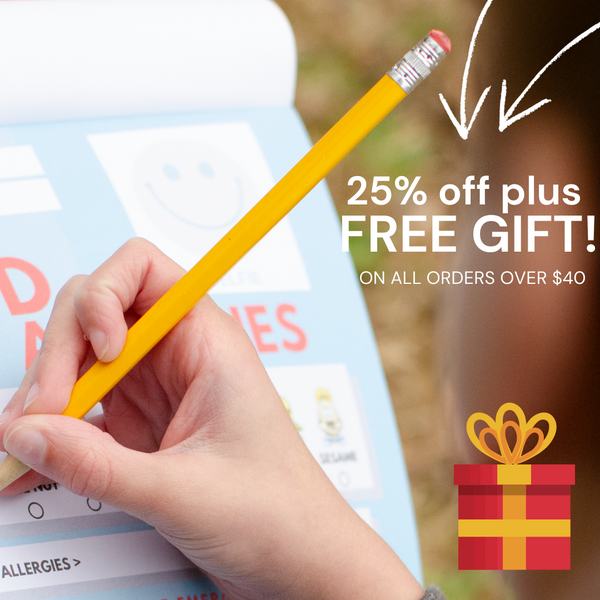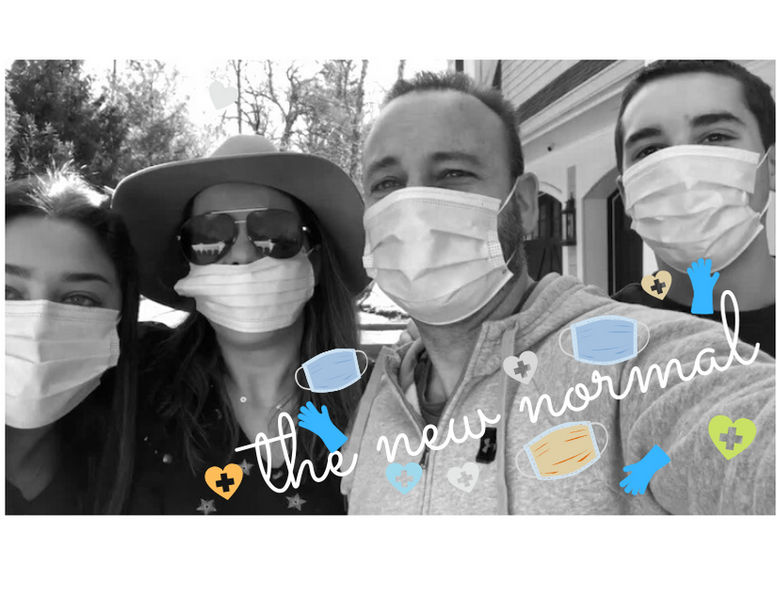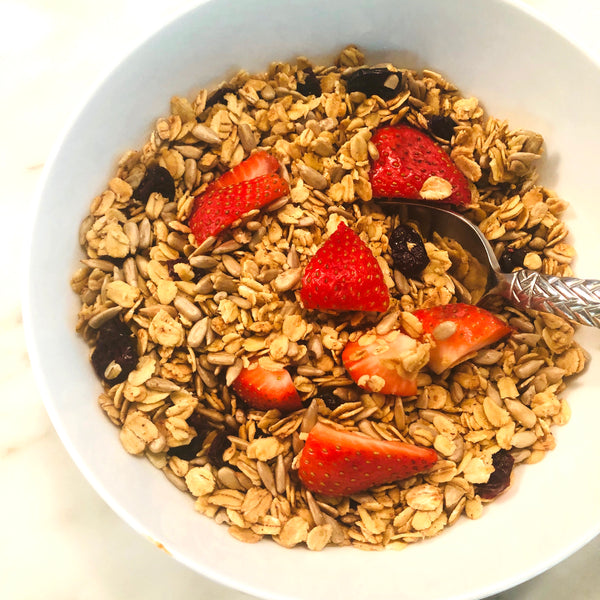 ---